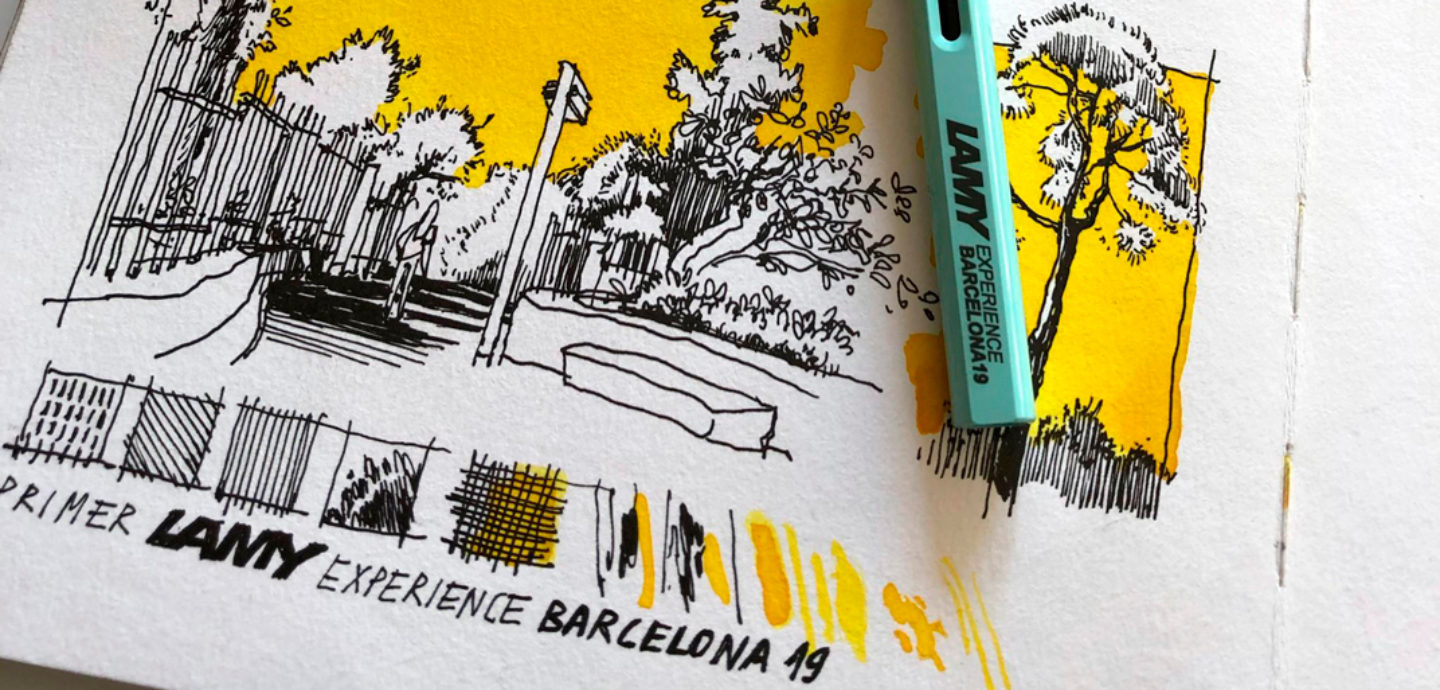 LAMY Experience Day Barcelona
Drawing has become more and more a social activity which will probably be adopted by an increasing number of people as a long term and cultural practice.
On the other hand travelling and drawing have turn into great partners which have given to people the opportunity of enjoying their time visiting new places, meeting people in a different way and changing their EXPERIENCE of being abroad. We want to introduce people the joy of drawing wonderful cities in a different way, using LAMY safari as their great drawing companion.
Artists
Swasky (Barcelona, 1975)
Illustrator and sketcher.
https://www.instagram.com/swasky
Santi Sallés (Barcelona,1964)
Illustrator, graphic designer and creative formed in ELISAVA, with more than 20 years of experience working for different advertising agencies and companies.
https://www.instagram.com/santisalles
Hugo Costa (Oporto, 1974)
Architect, instructor in Urban Sketching, Author of several published papers and lectures on graphic expression, architectural survey and drawing.
https://www.instagram.com/yolahugo
LAMY Spain
https://www.instagram.com/lamy.es/
See all Events
Sat, 1st Jun 2019
Barcelona, ES
Workshop